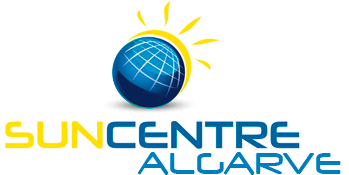 WELCOME TO OUR SITE, it is hoped you find it easy to navigate, helpful and a holiday that suits your needs.


FOR FIRST TIME USERS, THE FOLLOWING HINTS MAY BE USEFUL



HOLIDAY TYPE BUTTONS ON THE LEFT COLUMNS, THESE PROVIDE INFORMATION & IDEAS FOR SUITABLE ACCOMMODATION & OFFERS FOR FAMILY HOLIDAYS, COUPLES etc.



SERVICES AVAILABLE relates to the types of services we can offer in this area i.e. hotels, villas, car hire etc



THE INFORMATION SECTION below services, relates to additional information that maybe of interest to clients or suppliers etc.

AFFILIATES If you have a web site and add a link you will receive a commission or a free holiday

AGENTS if you are a Travel Agent or a Property Sales Agent, this may be of interest if you wish to sell our products

EMPLOYMENT shows any positions available within our company

MEDIA & PUBLIC RELATIONS companies can contact our company should they have any promotional ideas to our mutual advantage

SHOP ON LINE provides links to various products available to buy on-line, from CD's to Designer Fashion

SUPPLIERS can view our contact details should you like our company to sell your property or product

USEFUL LINKS offers links to sites that we feel offer information that might be of interest

WHEN YOU WANT TO BOOK follow to the checkout screen and complete your details in full, please ensure details including your e-mail address are correct, also include how you heard about us with details of any specific site or search engine, you may qualify for a discount. Print the completed page for your own reference before going to the next stage. Read our booking conditions and holiday information before confirming you wish to book. Only continue if you definitely want to book, otherwise you will be charged a CANCELLATION FEE ranging from 25% to the whole holiday cost on late bookings.

ONCE YOU HAVE COMPLETED THE INFORMATION YOU WILL RECEIVE A MESSAGE ADVISING THAT WE HAVE RECEIVED YOUR BOOKING This does not yet mean that it is a confirmed booking as we always double check that the property is still available, our system is up-dated on a daily basis but we cannot guarantee this is 100% accurate until we have sent a confirmation to you, usually with a few hours but longer during some periods. Do not book your flights or any other arrangements until you have received a confirmation. In the unlikely event the property is not available, we will offer alternatives, if these are not acceptable we will offer a full refund with our apologies.



HELP & ANSWERS TO COMMON QUESTIONS

PROPERTY SHOWS ON SCREEN AS NOT AVAILABLE, this may be because the property is full or already booked, it may also be however that you have selected below the minimum stay i.e. three nights in a seven night minimum deal, please select a longer stay or another property, the information area above the prices shows the minimum stay.

CHECK-IN DAY may be specific on some properties, mostly villas, in which case if you have asked for a Friday arrival and the property rents from a Saturday, the site will show this as not available until you change to a Saturday arrival. Check-in days cannot be changed.

CREDIT CARD INFORMATION IS SECURE when entered in our booking engine or our contact page, Geotrust confirm www.bookingtoday.net our booking engine is secure and a Trusted UK Limited company. If you prefer, you can book on-line and write 'phoning with card details' in the card number box, then phone our call centre with your debit or credit card details. We also ask clients to complete a credit card authorisation form and send this to our office confirming that you have authorised the use of your card, this procedure is to protect the use of your card.